YOUR ENTRY IN PRODUCTION COST REDUCTION
The Triathlon 2000 automation system for control cabinet manufacturers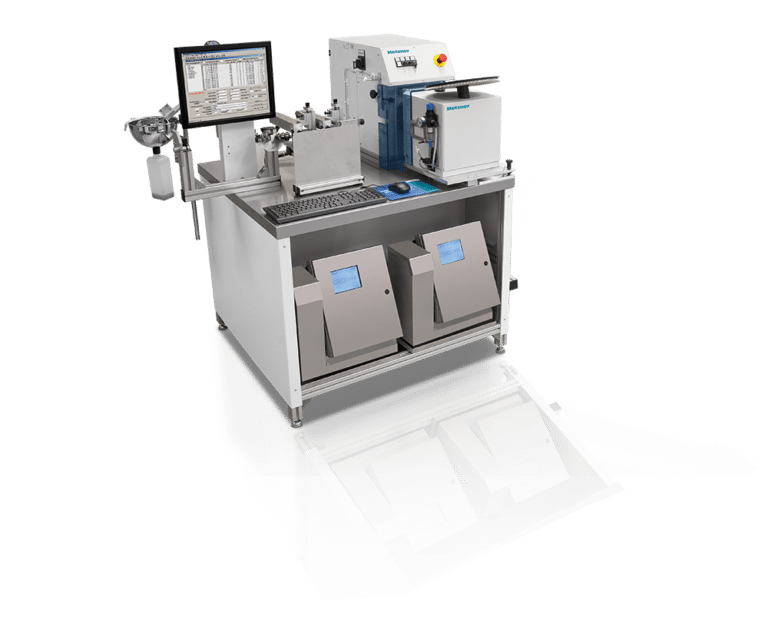 Even as the smallest model in the series, the Triathlon 2000 is equipped with everything necessary to automate the production of switch cabinets.
Based on your CAD datas, the Thriathlon 2000 calculates the length of the cables, cuts them, crimps and prints. Printing is also possible in two colors, a white background can also be printed with black letters on it. The machine cuts cables with a diameter from 0.14 mm² to 6 mm². Crimping is possible up to 4 mm². Of course, the Triathlon 2000 pre-sorts the cables in their component groups. So TRIATHLON 2000 enables you to easily automate your control cabinet production, reduce costs and also improve quality. 
As mentioned, cost reduction can be up to 70%. 
The Metzner Triathlon 2000 cuts the cables to-length (0.14 mm² to 6 mm²) and crimps cable ends up to 4 mm² crosssection. It also prints the cables individually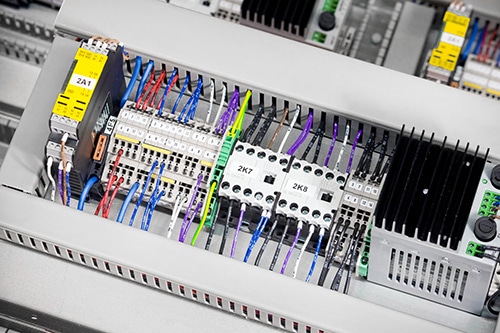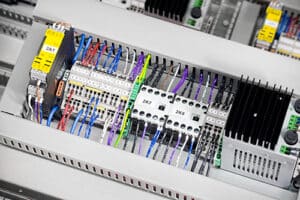 | | |
| --- | --- |
|   | TRIATHLON 2000 |
| Cable outer diameter when cutting-to-length | max. 6 mm |
| Cable cross section when crimping | max. 2.5 mm |
| Cable cross section when cutting-to-length | 0.14 mm² to 6 mm² |
| Cable length min. | 20 mm |
| Cable length max. | 200.000 mm |
| Feeding speed max. | 60 MPM |
| Stripping length max. side 1 | side 2 | 70 mm | 40 mm |
| Electrical connection | 230 V; 50/60 Hz; 1.4 A |
| Compressed air connection | 6 bar |
| Dimensions (L x W x H) | 1,450 mm  x 1,050 mm x 1,450 mm |