THE AUTOMATIC WAY OF QUALITY MANAGEMENT
Take-off units, conveyors and coilers for your product handling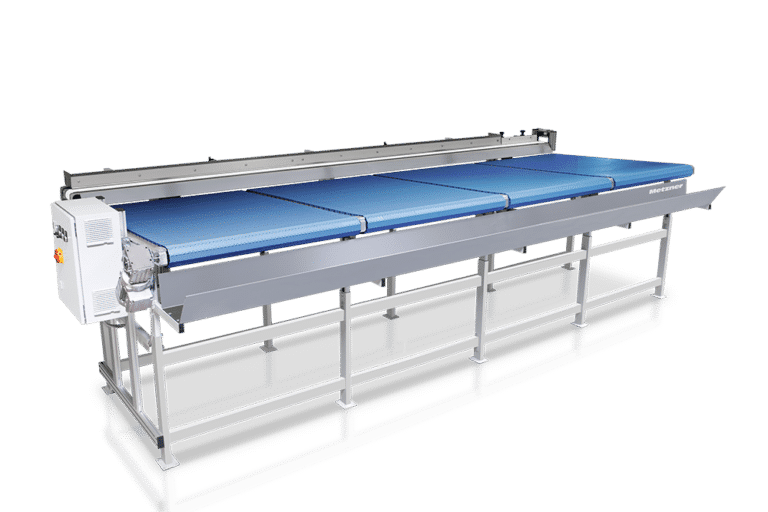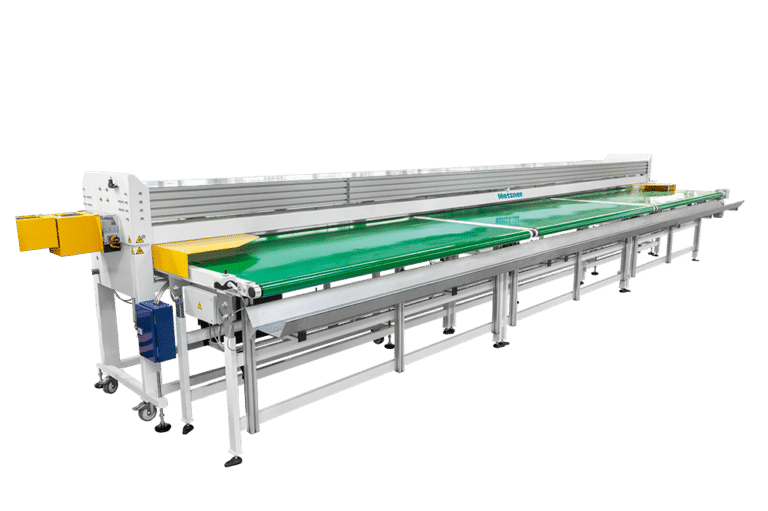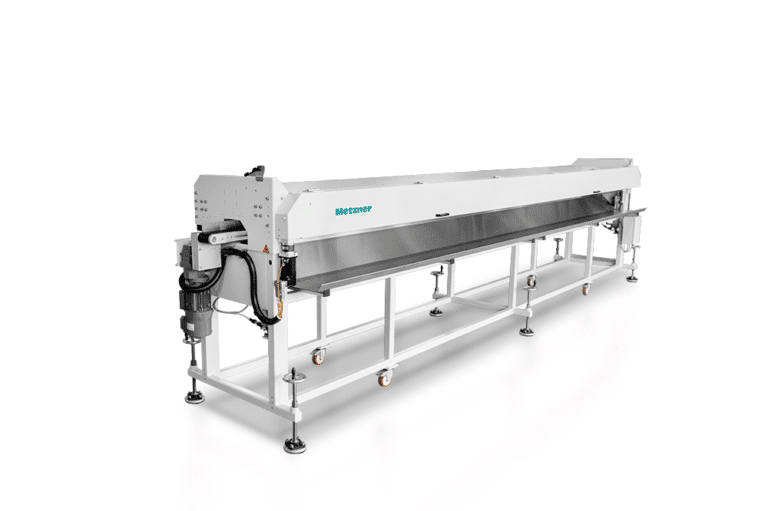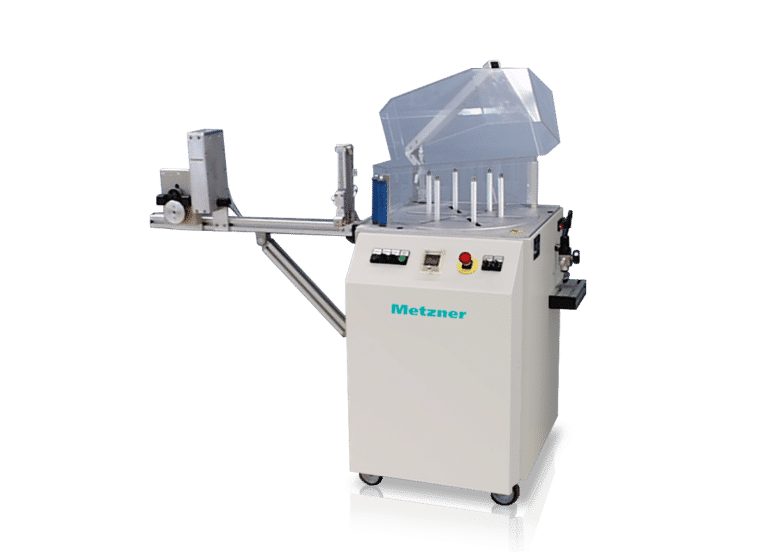 It is the logical evolution of automated production when the finished parts are also automatically removed, counted and sorted. In addition, Metzner conveyors and take-off units ensure that sensitive products are deposited undamaged. 
For this purpose, Metzner offer cross conveyors in which the products are transported away from the corner. On the other hand, there are take-off units where the transport takes place via the front side.
For the take-off you can choose between a pusher, a brush device or the contact free way with compressed air.

In addition, Metzner offer a tube coiler with built-in tension control to avoid material stretch. It is usable for tube rings up to 450 mm outer diameter.
All profiles, tubes and other products made of rubber or plastics: Cross conveyors and Take-off units
Sensitive products (e.g. profiles with textile or designed products): Cross conveyors and Take-off units with fully contact-free take-off by compressed air
Impervious tubes: Tube coiler
Performance
Cross conveyor professional
Cross conveyor economy
Take-off unit professional
Take-off unit economy
Tube coiler

Material length

3,000 mm – 6,000 mm

3,000 mm – 6,000 mm

max. 6,000 mm

max. 6,000 mm

Material width

max. 100 mm

max. 400 mm

Material height

max. 30 mm

max. 80 mm

Tube diameter

15 mm

Tube ring: inner | outer diameter

150 mm- 350 mm |

200 mm – 450 mm

Weight of ring

max. 50 kg

Transport/Rotation speed

70 MPS

70 MPS

120 MPS

120 MPS

200 RPM

Specifications

Electrical connection

3~400 V; 50/60 Hz; 2.8 A

3~400 V; 50/60 Hz; 2.0 A

230 V; 50/60 Hz; 2.0 A

230 V; 50/60 Hz; 2.0 A

230 V; 50/60 Hz; 6.0 A

Compressed air connection

6 bar

6 bar

6 bar

6 bar

6 bar

Weight

300 kg

300 kg

depending on length

depending on length

70 kg

Equipment

Take-off

pusher; brush device or compressed air

pusher, brush device or compressed air

guide channel

push-off

retractable mandrels

Good-bad-parts sorting

–

–

–

Additional sorting

–

–

Pneumatic lift function for immediate trouble shooting

–

–

option

–

Length measuring system

–

–

–

–

Cutting module

–

–

–

–

Positioning unit

–

–

–

–

Torque adjustment

–

–

–

–

Compatible to all Metzner machines