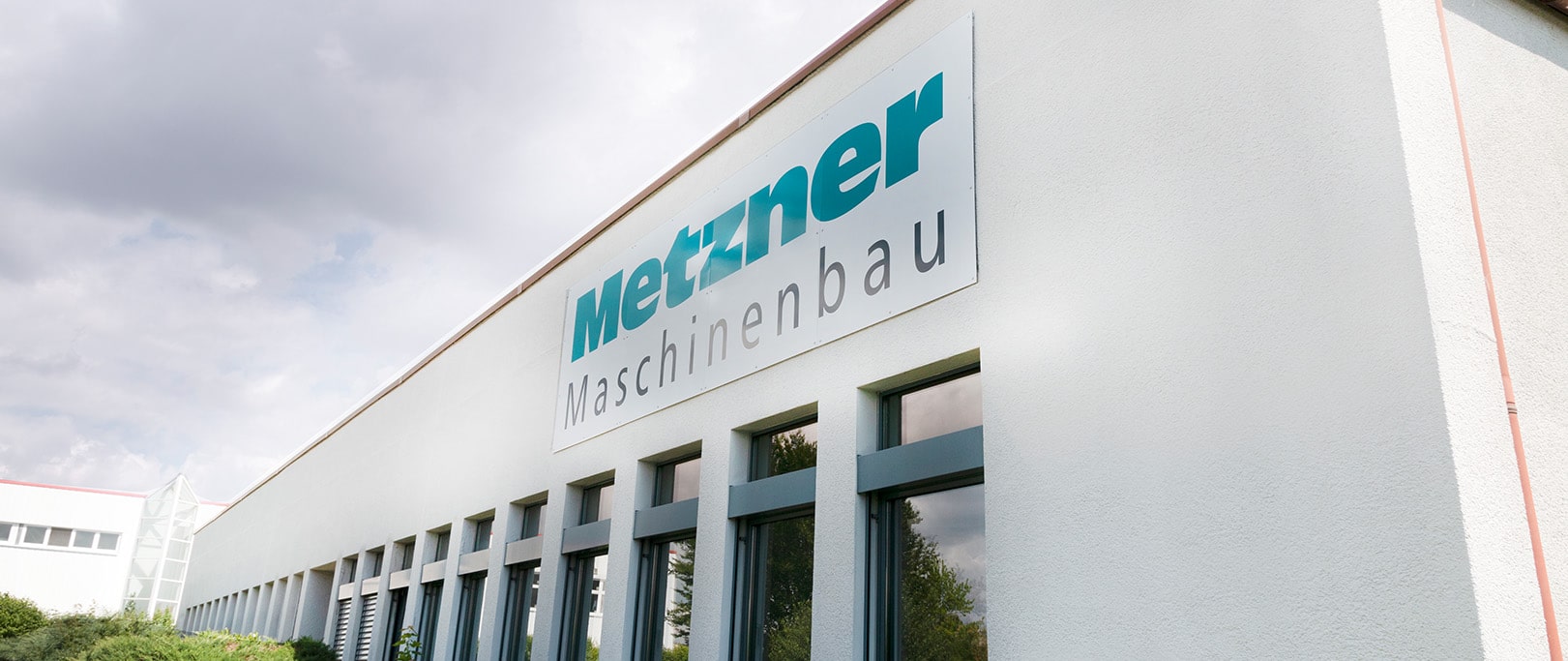 AN INNOVATOR IN MACHINE ENGINEERING FOR MORE THAN 40 YEARS
Who we are, where we are heading and where we come from
Whether in the energy transformation, in medicine, e-mobility, communications or industry, our machines are the basis for a better future. Because our machines make the manufacture of innovative products in these areas possible in the first place. This is innovative machine engineering since more than 40 years.
In addition, our machines automate production processes that would otherwise require unskilled labor. In this way, they ensure that production remains profitable and does not migrate to low-wage countries. This shortens transport routes and reduces CO2 emissions.
Our customers are from many industries. Wherever, for example, cables, hoses, tubes, metal and rubber are processed, Metzner helps with automated solutions. 
We are proud to be a supplier to, among others:
1980

Founded as Metzner & Böhm Apparatebau GmbH in Ulm

1990

Change of name to Metzner Maschinenbau GmbH. Mr. Böhm retires for reasons of age. Klaus Metzner takes over the business shares

1997

Move to larger business facilities in Neu-Ulm

2000

Gerhard Rauch joins the company as managing partner

2007

Acquisition of the machine engineering company Max Müller.




Expansion of the product range to include impact knife cutting machines, mandrel cutting machines and eccentric cutting machines

2011

Acquisition of the product area automation solutions for the carbide industry of Manz AG

2015
Acquisition of ramatech systems ag in Hochdorf/Switzerland
2018
Foundation of Metzner E-Mobility GmbH in Neu-Ulm
2020
Foundation of ramatech systems GmbH in Neu-Ulm
2022

Klaus Schwally joins the management of Metzner Maschinenbau GmbH

 
 
 
At Metzner E-mobility, a team of experienced engineers and young technical talents is working on offering e-mobility companies machines for the complete process chain.
From cutting cables to plug assembly as well as the production of complete EV cable harnesses, we offer machines with different levels of automation.

Metzner Präzisionstechnik covers almost all services related to the production of precision parts for the companies of the group.




With the most modern technical possibilities, the qualified skilled workers produce precision parts according to customer requirements. Metzner Präzisionstechnik is based in Schwendi, 30 km to the southwest of Ulm.

ramatech systems, based in Hochdorf (Switzerland) and Neu-Ulm, is an internationally active company and one of the leading manufacturers of cable feeding systems and cable assembly machines.
The company is also active in the production of equipment for laying plastic fleeces and systems for the food packaging industry.