SLIT, SAW, CUT AND BRUSH COAXIAL CABLES
Fully automatic processing of high frequency coaxial cables
The perfect processing of high-frequency corrugated coaxial cables is not possible with a standard machine. This is why Metzner has developed a pioneering process for the fully automatic coaxial cable stripping and processing of these cables for a leading supplier in the field of high-frequency coaxial plug connections.
The fully automatic machining process starts with a material-specific straightener station for aligning the unusually stiff cable wires. This alignment is an important prerequisite for the subsequent processing steps as well as for the subsequent further processing.
Fully automated processing of coaxial cables
As the heart of the processing method, Metzner uses a newly developed stripping head that combines a rotary cut with a powerful clamping and simultaneous rotation of the material. This enables a high-precision, multi-stage radial cut through the various layers of these materials. 
Microscopic quality inspection confirms that the processing is perfect and shows neither scratches, pressure nor abrasion marks. In addition, the machinery also offers special precision: both the overall length and the machining position are maintained with an accuracy of 0.2 mm. The machine can process cable wires with diameters up to 28 mm. The processing steps include long slitting, sawing, circumferential cutting, stripping, brushing and depositing. 
An integrated ink jet printer labels the cable wires with information or markings which are necessary for further processing.
Fully automatic coaxial cable stripping, cutting and processing.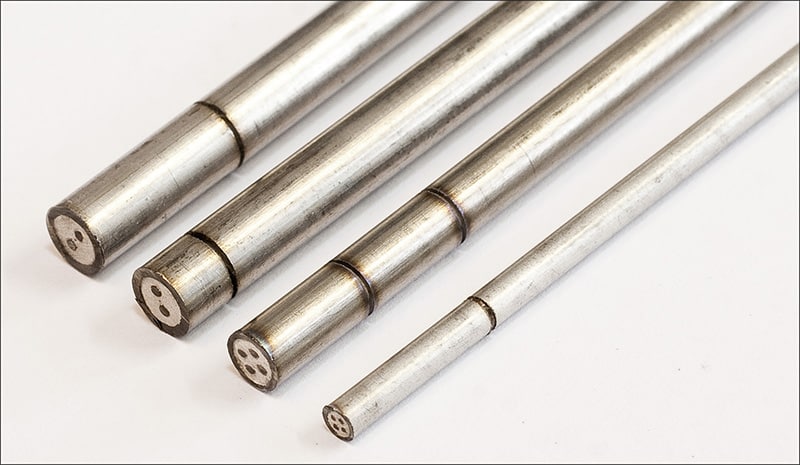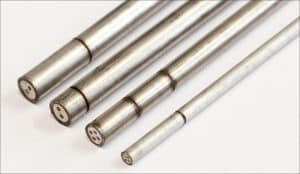 When it comes to processing cables, wires or hoses, Metzner only know solutions. How can we help you to increase your production quality even further and save costs in the process. Put us to the test: