HIGH OUTPUT AND HIGH PRECISION SEALS-QUALITY
Precision mandrel cutting machines for the production of aerosol and precision seals
We have developed our Metzner SR 85 especially for the production of high-precision flat profile gaskets and seals from molded or extruded hoses. The production principle is simple and very fast. It also delivers the best quality results with tolerances in the hundredths of a millimeter range.
An operator, who does not need to have any specific experience, pulls the cut-to-length hose pieces over the specially developed mandrels. The machine then automatically clamps the mandrels in the rotation axis. A knife carrier then moves along the hoses and produces the seals with the help of a circular or piercing knife. High-precision flat gaskets are cut wet on 7 mandrels at the same time, with size increments of 0.01 mm.
The Metzner SR 85 is therefore ideal for the production of high-precision seals, e.g. gasket manufacturers with high precision requirements, such as those used for the production of gaskets for aerosol packaging, heat seals, chemicals, petrol and gas gaskets.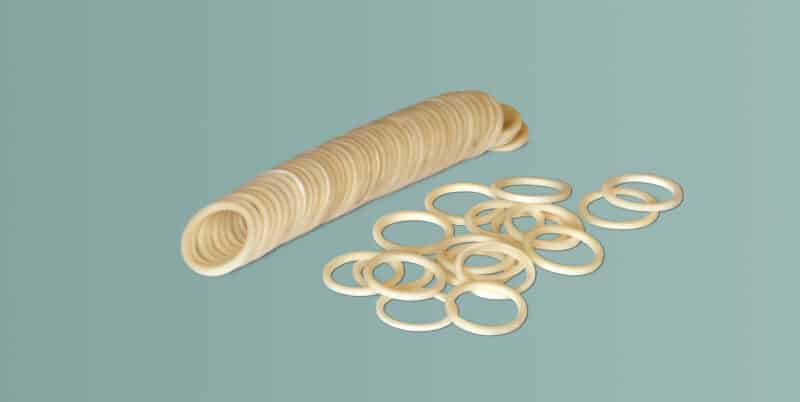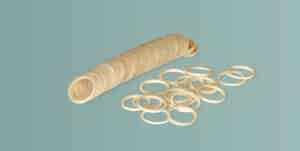 Mass production of high-precision flat profile seals: Seals cut from molded or extruded tubes – e.g. seals for aerosol packaging, heat seals, chemical, gasoline and gas seals
Performance Data
Metzner SR 85

Tube outer diameter max.

85 mm (7 tubes) | 

170 mm (4 tubes)

200 mm (2 tubes)

Tube inner diameter max.

20 mm

20 mm

Tube length max.

540 mm

635 mm

Distance between centers max.

650 mm (+/- 5 mm)

730 mm (+/- 5 mm)

Number of tubes

4 to 7

2

Cutting rate max. (at cutting length 5mm | 0.2″)

4 x 100 cuts/min.




7 x 100 cuts/min.

1 x 140 cuts/min.

Feeding

0.3 to 100 mm

0.3 to 100 mm

Size increments

0.01 mm

0.01 mm

Typical repeatable exactness




(depending on material; tolerance +/- 0.5 mm | 0.02″)

+/- 0.2%

+/- 0.2%

Reverse motion speed

6 MPM

6 MPM

Tube rotation

600 – 3,500 r/min.

600 – 3,500 r/min.

 
 
 
Technical Data
 

Metzner SR 85

 

Metzner SR 200

Electrical connection

 3~400 V; 50/60 Hz; 25 A

  3~400 V; 50/60 Hz; 25 A

Dimensions (L x W xH)

2,800 x 1,320 x 1,900 mm

2,600 x 800 x 1,700 mm

Weight

2,300 kg

1,300 kg